10GHz MESH DISH KIT
1 & 1.2 Meter MESH DISH KIT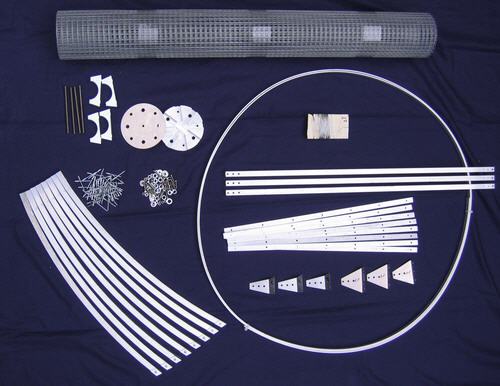 Available as:

* Without dish feed or
* Including 6 & 3 cm dual band Ring feed or single band 3 cm Ring feed.

This mesh dish has a Milled center, has 2.8mm square mesh and a heavy duty mast clamp, max diameter clamp 52mm.

Delivery is including 3-leg feed support, mesh, all nuts and bolts and rivets.
Dishes orderd incl. dish feed, come's also with feed mount.

10GHz Mesh DISH KET is only available as KIT !