SPID, type BIG-RAK Azimuth ROTOR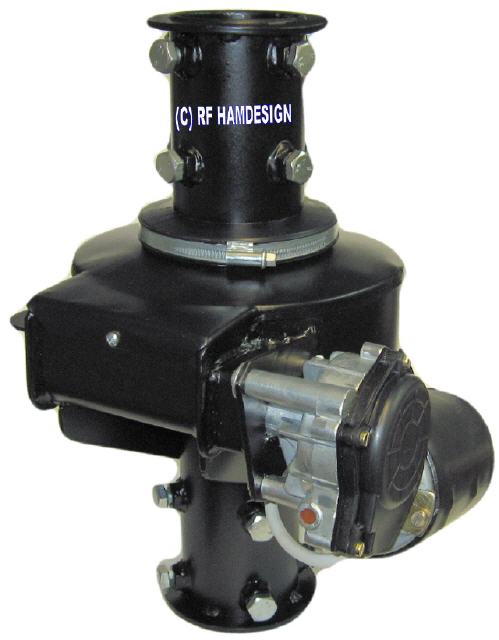 SPID type BIG-RAK Heavy Duty AZIMUTH ROTATOR.

This SPID BIG-RAK Azimuth Rotator is a heavy duty antenna rotator in the same general class as the M2 Orion 2800, Emoto 1300, Emoto 1800, Yaesu G-2800 but with advanced digital features.

Mechanical complexity is reduced to a minimum by utilizing a double worm gear drive system. Position readout is sensed by a magnetic reed switch and has high accuracy pointing - 0.5 degree resolution !!
It;s able to take large antenna on top of rotator without extra support bearing.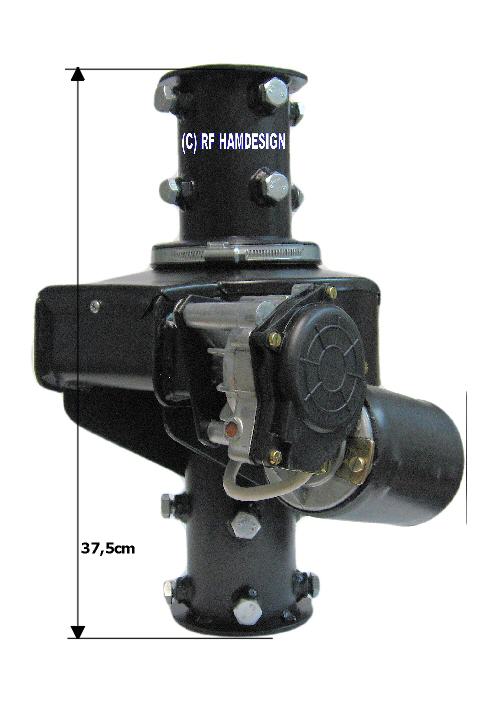 This BIG-RAK AZ Rotator is easy to mount, will handle MonstIR by SteppIR !!!
Braking is very quite using double worm gear
You can turn your antenna 360 degree + and - 180 degree, able to pass coax thru the centre of rotator and using non chell mount.

You don't need high power voltage.
Low D.C. Voltage to rotator (Max 18 Volt)
Available power supplies page

Also no special wiring, long cable runs OK.
No fixed mount direction, settable North or South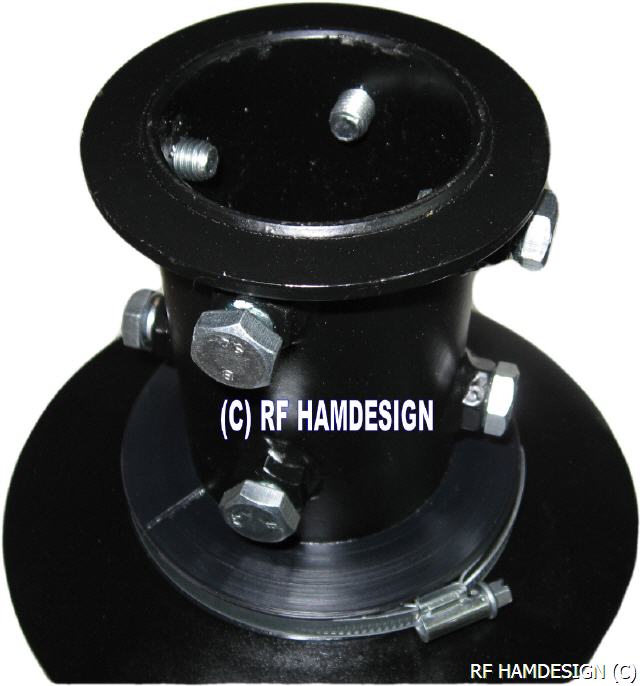 Rotating torque is in the 2800 to over 4095 lb-inch range, with between 12 and 18 volts DC to the motor. The 18 volt measured torque is 3600 lb-inches (403 Newton meters). This is significantly more than any other rotator in the same price range, and even higher than other rotators costing nearly twice as much (M2 Orion 2800, Emoto 1300, Emoto 1800).

Specifications Torque at:

* 12Volts 2800 lb in (315Nm)
* 18Volts 3600 lb in (403Nm)

* Weight of rotator: 12kG

This BIG Azimuth rotator can be mounted at max. 68mm (2,6inch) mast tube (top and bottum). Available is a adaptor for mounting on a base plate in a head mast unit.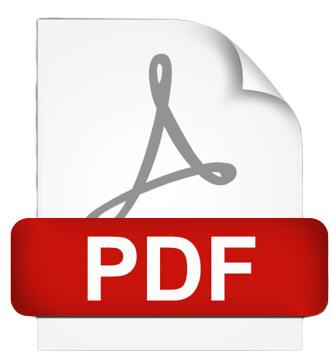 The SPID BIG-RAK AZ Rotator has 0.5 degree positioning accuracy, Coax can pass through center of rotator - prevents cable damage, Low voltage - high torque DC gear head motor.

Download Specifications SPID BIG-RAK [251 KB] in PDF Formats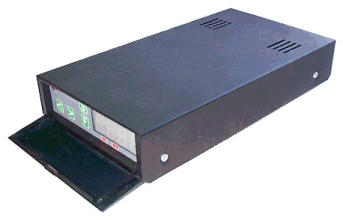 ROTATOR CONTROLLER:

Futures of the SPID controllers which comes with each rotator:

* Manual, Automatic, Scanning, and Programmable modes
* Digital readout with 0.5 degree resolution
* Large easy to read soft green LED display
* Computer interface via included USB cable, including Hygain, Yaesu and Orion emulation modes.
(Note: In Emulation modes only the most basic commands can be used)
*The BIG-RAK AZ Rotator needs an external power supply of 12... 18V DC. MAX !
Available power supplies page
* Can be zeroed at any position to allow for installation inaccuracy or antenna mount slippage andadjustable calibration without reset.
* Generous overtravel (+/-180) with electronic limits Programmable limits ideal for side mount applications
* Small front panel to simplify stacking several units takes up less valuable space
* Incl deliverd: Build in track interface (USB), mouse control with 6 user programmable presets

New model standard controller available @ RF HAMDESIGN.

This MD-03 will replace the Rot1Prog and Rot2Prog controllers in near future.
(Standard controllers are still available, but will be sold out soon)

Existing users of Rot1 or Rot2Prog controllers can change to MD-03 if needed.

RF HAMDESIGN Already offers the new MD-03 and PS-03 (Power supply) for use with all standard pulse count SPID and SPX antenna rotators.

MD-03 rotor controller is supplied incl:
Connector set
Built in Track interface for Azimuth and Elevation and X/Y rotators
Flash firmware (Easy to do by user)
Access to our /HR support page (how to flash the MD-03)
Setup Doc (PDF) to start with MD-03 controller
Option available: Ethernet Module, Mouse, Current Measurement Module CMM and Power supply PS-03.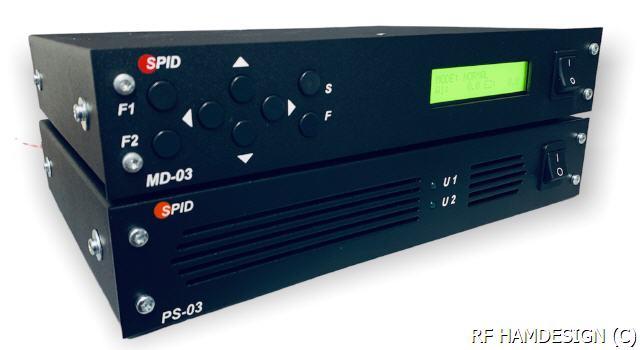 Specifications:
Weight MD-03: 3Kg
Dimensions MD-03: 34x26x6,5 cm (WxLxH)
Operations voltage 12...18Vols DC / 15Amp (Suitable Power supply: PS-03)

MD-03 controller fits to all standard pulse count rotators: SPID RAS, BIG-RAS, RAK, BIG-RAK, RAU and RAEL rotators, as well all SPX standard pulse count rotators.

Power supply:
Refer price list for PS-03 Power supply which fits to MD-03

Download Specifications sheet in PDF [297 KB] for MD-03 and PS-03

SOFTWARE for SPID BIG AZ & EL ROTOR and Rot2Prog / MD-03:

There are many more computer track porgram which can operate with SPID Controllers
Downlaod Rotor specifications sheet (PDF) on this page for more info)
Track Software is available for EME (Moonbounce), Radio Astronomy and Satellite Tracking applications and lot more.

Most used is PstRotator - Universal Track software, for Azimuth and Elevation, shareware
(PST rotor can be used as a step-up for track software that does not directly support the SPID protocol Rot2Prog)

*Note: All SPID rotators are able to emulate Hy-Gain, Yaesu and Orion control units, is it compatible to almost any software.
(Note: In Emulation modes only the most basic commands can be used)
REQUEST OR ORDER AZIMUTH ROTATOR......
Shipment is to lot's of countries possible, we will be
glad to E-mail you a quotation, or use the Quote request page.

All prices are inc. 21% VAT, if your delivery address is outsite the EU countries no V.A.T. applies, and no VAT applies, if you are inside the EU countries and holding a V.A.T. number.

OR ORDER ONLINE IN OUR WEB-STORE
+++++++++++++++++++++++

Visitour Web-Shop: www.rfhamstore.com