RF HAMDESIGN - PRODUCTS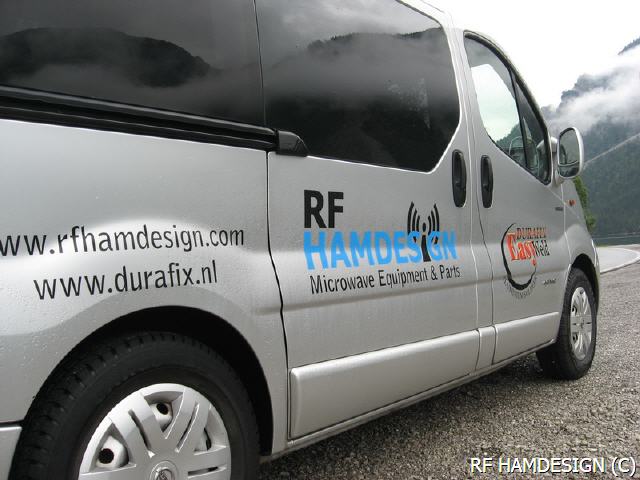 RF HAMDESIGN can deliver you various Microwave Equipment, Parts and RF measurement service.

For example:.......

* Prime focus Mesh Parabolic dishes up to 4.5 meter.
* High Power 3dB Hybrid Ring couplers
* Antenna power splitters with N or 7/16-DIN
* Directional couplers up to 2500MHz
* Antenna rotator (heavy duty) including track interface

Find all our products in the Products menu button

MORE:........
RF HAMDESIGN can arrange RF measurement for you:
Possible up to 26,5GHz, power measurement, filters, dir. couplers, coax cables, tune antenna's, etc.
Interested ? Request for quote

Parts are also available, find more info at the Parts page
Available used Parts / Sale Parts: RF Microwave parts

Use the Product tab on this screen left in the corner to enter all products.......