2.4 Meter DISH KIT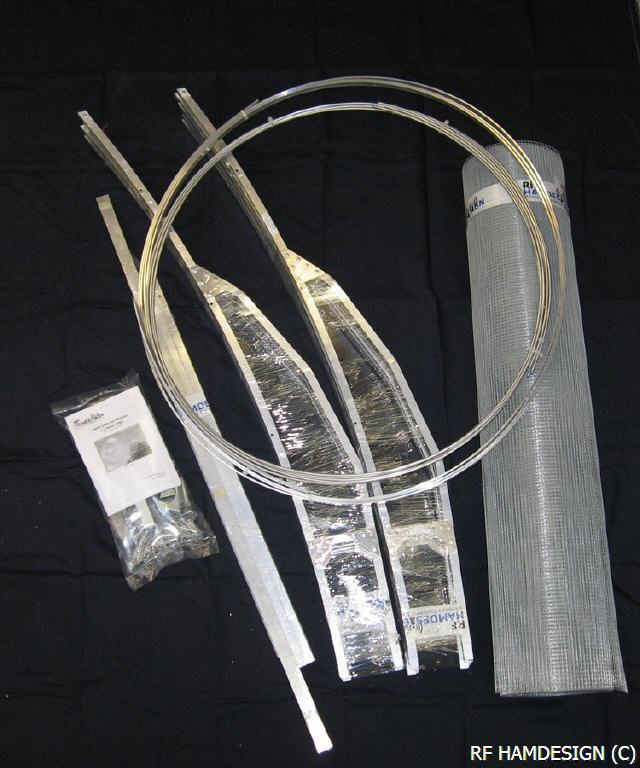 New design, light weight, short builing time, prefabricated ribs, all Aluminum !

2.4 Meter Prime Focus MESH DISH KIT, easy to assemble, 15mm square tube aluminium is used for the 12 rib contruction which are pre-assembled and ready to place at the 15cm, 10mm thickness aluminium centers.
The DISH KIT is supplied with a 3 leg dish feed support, all assembling parts and 6mm square mesh, which can be used up 6GHz, option is 2.8mm galvanized wire mesh , max frequency is 11GHz.

As option available full Azimuth & Elevation rotator incl build in track interface, more info...........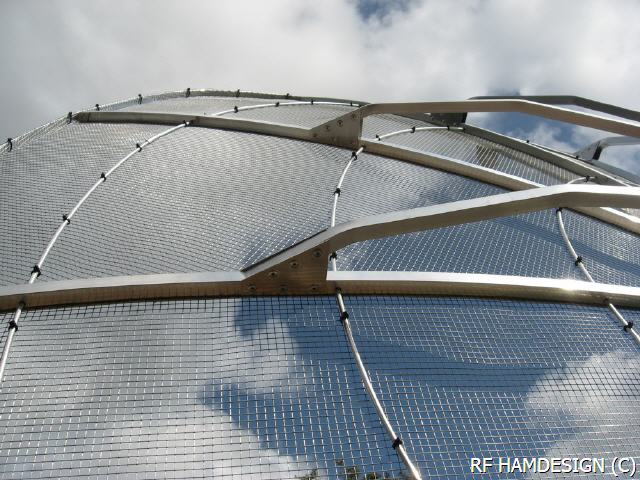 You only need a hand driller, a hand riveter, Spanner No:10 and 13, a hand cutter, Wire Mesh cutter and some time to assemble this DISH KIT

Dish KIT delivered incl:
* all assembly parts
* 6mm sq. MESH
* Rivets
* Mast clamp
* 3-leg feed support
* stainless steel bolts and nuts
* 2* CNC milled Center 150*10mm
2 pcs CNC milled centers are used to mount rib's
Centers are 15cm round, 10mm thickness aluminium
Rib's made of 15mm sq aluminium tube
3 inner rings are used to secure mesh
Outher rim made of 3x15mm aluminium strip
Mesh secured by using of 2x15mm aluminium strip
3-Leg feed support 15 square aluminium tube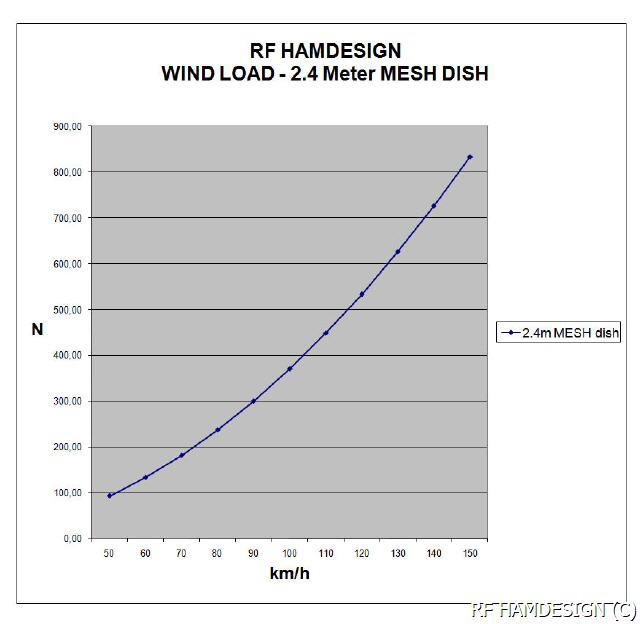 Wind Load Mesh Dish 2.4 Meter (picture right)
Weight: 14Kg (ex Dish feed)
Standard mast clamp 48-52mm
As option available mast/rotor mount clamp
Several Dish Feeds available, more info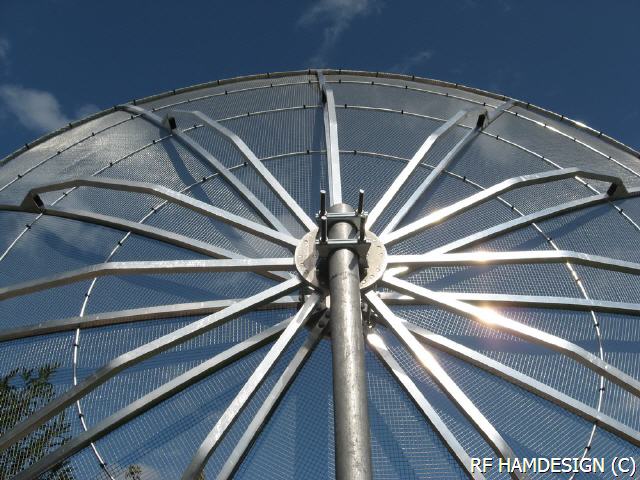 Download our price list: Download price list page
(Available F/D= 0.5 / 0.45 and 0.40)

Or we E-mail you a quotation, or use the Quote request page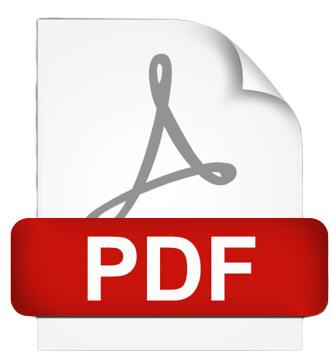 Download 2.4 Meter Mesh Dish KIT Specifications Sheet [564 KB] in PDF formats
RF HAMDESIGN designs and manufacture a wide range of RF DISH Feeds....

We can offer Linear single band, dual or tri band dish feeds from 1-10GHz, Helix dish feeds with Left Hand Circular Polarization, (or RHCP) from 1-4GHz, High power single band Horn Dish feeds. (more info)

We will be glad to E-mail you a quotation for your own frequency request, or use the Quote request page.


Bracket used to mount your dish in a fixed position

This bracket can be fixed in elevation from 0 to max 90 degree.
Supplied including mast mounting bracket
BR-50B can be used with our Mesh Dishes up to 3 Meter diameter.

Weight: 6 Kg
Material: 5mm laser cut Steel plate, painted Black
Max. Mast mount standard 63....66mm diameter

Price BR-50B: Refer PRICE list

More pictures: Accessories part