RF HAMDESIGN
Welcome to RF HAMDESIGN
RF HAMDESIGN is an engineering oriented organization specializing in the design and manufacture of high performance parabolic antennas, computer controlled Antenna Rotators, 3dB high power RF couplers, RF High Power Antenna power splitters, directional RF couplers and more items for RF transmission from HF through Microwave frequencies.
RF HAMDESIGN is equipped with Network analyzers, power meters, frequency counters for 10Hz - 26,5GHz.
We are using e.g. Marconi, HP, Hameg, Rhode&Schwarz, Rigol Measurement Equipment.

* You can find here our Products and reseller activity

RF HAMDESIGN ships daily world wide !
Latest News
CubeSat Projects
Customers of RF HAMDESIGN
Latest Website update
NEW: SPX SLEW Drive X/Y and AZ&EL Rotator Systems:
Slew Drive Antenna Rotator performed with Absolute Encoders...........
Find out more info about the new Slew Drive Rotors
View You Tube Introduction movie SPX-05/XY

NEW Controller for SPID and SPX standard rotor available
This new controller which can be firmware updated and have lot of usable new functions will be for sale soon.
Check new page once available: New controller MD-03 and PS-03

New SPID RAS/HR & SPID BIG-RAS/HR (Azimuth & Elevation) Rotor available:
Improved rotor with new pulse count electronics and new IP-68 Connector set
Find out more here: SPID RAS/HR Page or SPID BIG-RAS/HR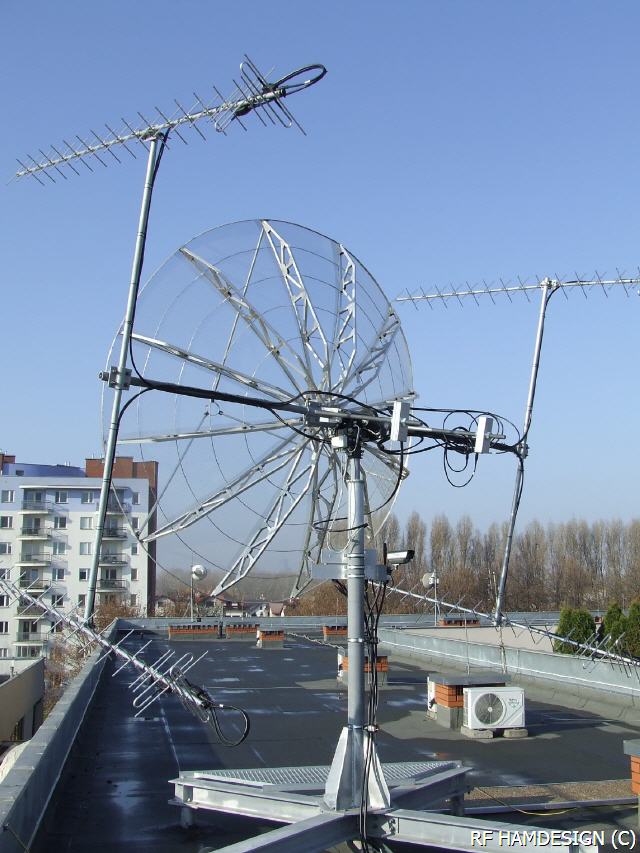 A CubeSat is a miniaturised satellite (10x10x10 cm, weighing 1 kg) which offers all the standard functions of a normal satellite.

RF HAMDESIGN has delivered complete receiving and transceiving antenna dishes and track systems for these projects.

Typically, some university builds a CubeSat and launches it into low-Earth orbit. It also builds or already has available a ground station to track the CubeSat and enable uplink/downlink telecommunications by using a parabolic dish antenna and a SPID track system......

More info on CubeSat can be found at: https://www.qb50.eu/

Suitable Tracking Dish Antenna Rotators incl build in track interface can be found at our SPID rotator page

Project in Poland, there Scientific Satellite by SPID and RF HAMDESIGN Equipment, find more at: http://www.brite-pl.pl/index_en.html
Satisfied Customers Return

We have lots of customers, but more importantly, we have lots of satisfied customers.
Thats is importand to us, it tells us that we have earned their trust, and that makes us proud.

More.... Customers of RF HAMDESIGN